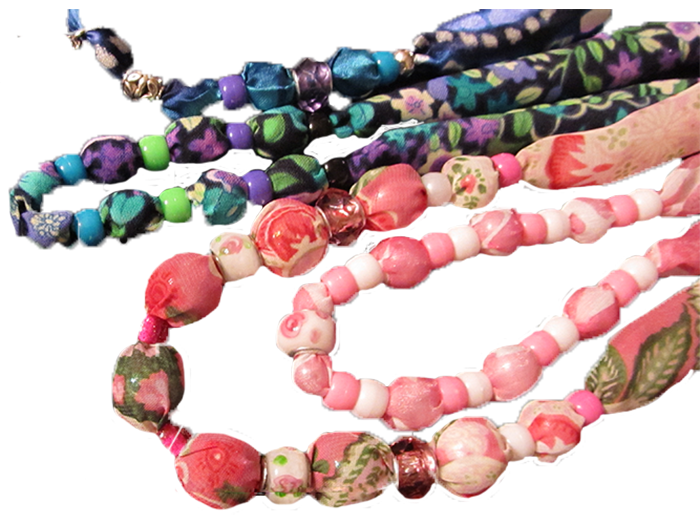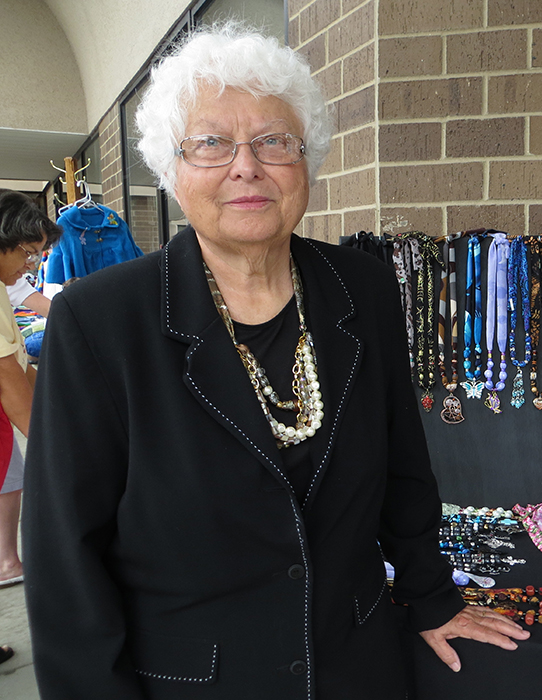 About Bonnie
My name is Bonnie. That is why this website is called Bonnie's Beads. I have always liked art, either viewing the works of others, or dabbling in various art pursuits of my own, including painting, sewing, gardening or decorating. I became fascinated by a fabric bead necklace given to my daughter, and decided that it was something I would like to try. Also my background working for over 30 years in the paint, wallpaper  and fine art prints business gave me a sense of color, form and balance. I also give credit to a dear friend who is a professional artist for helping his many students learn the joy of seeing color and form come together on a blank canvas. It's the same with beads and cloth.Time just stands still when I am absorbed in working  with these materials.
About the Necklaces
These necklaces are made from materials found in local craft and material shops, giving me a hobby that would be fun and not be cost consuming, but would give me many hours of pleasure just putting the materials together into necklaces that are colorful and lovely to look at. In the beginning I just made them to give to family and friends, but became so fascinated by the myriad possibilities of combinations of these materials that I made more and more, just to see the finished result.
One Necklace – Many Lengths!
Since all of Bonnie's Beads necklace's ties are fabric, they can be tied to fit any length you want! One day you may want to wear a 24″ length necklace with a sweater, and the next day you may want to wear that same necklace with a dress shirt, maybe only 16″ long. The length is up to you. All you do is tie the necklace the length you want it to be.
Some Examples of How to Wear the Necklaces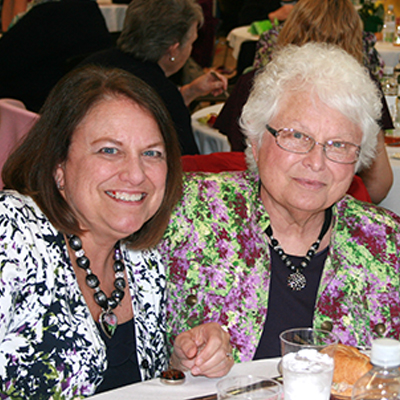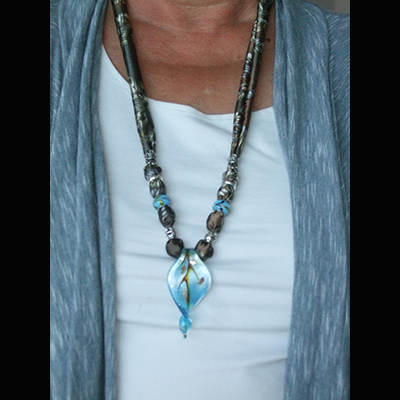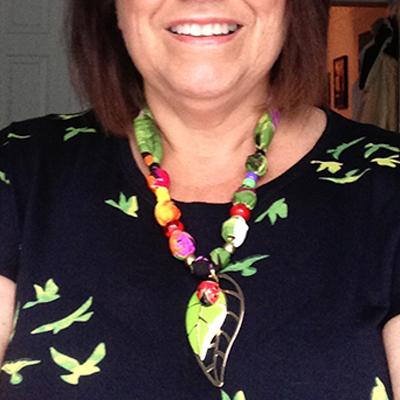 Bright Fun Necklace Tied for Medium Length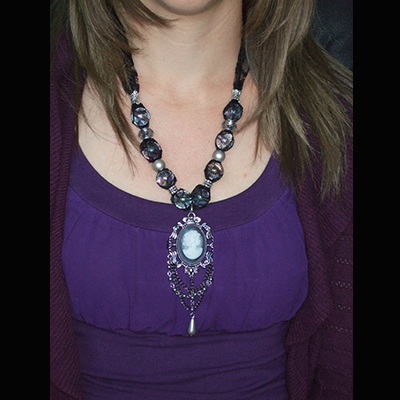 Vintage Style Necklace Tied Medium/Long Length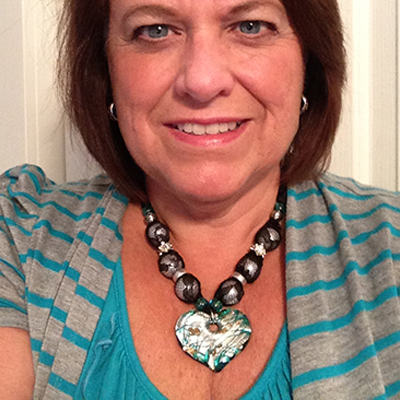 Heart Necklace Tied Short Length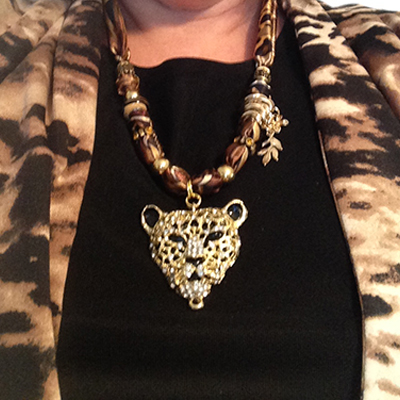 Silk Fabric with Leopard Pendant Tied Long Length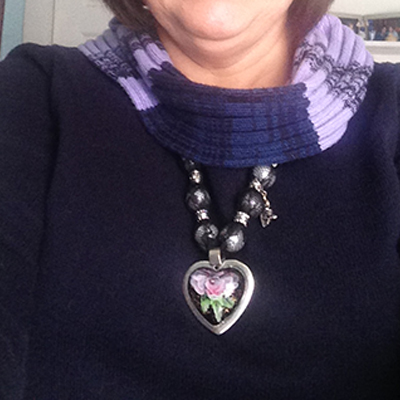 Lace Fabric with Pendant Tied Long Length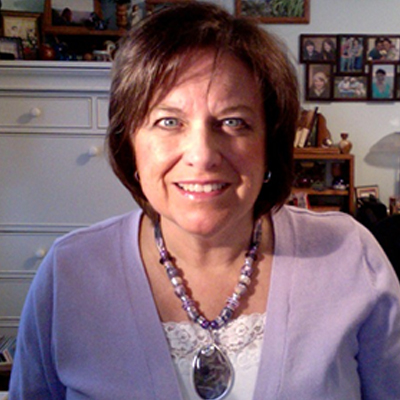 Stone Pendant Necklace Tied Medium/Long Length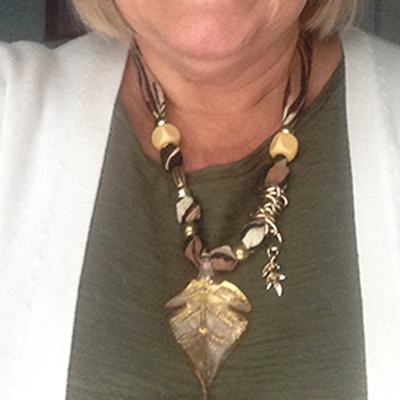 Glass Leaf Pendant Tied Medium Length
Spring Collection
Here are just  of few necklaces featured from our Spring Collection
Bonnie's Beads | Copyright © 2020
Website Designed by Charlotte's Web Design Studio